Dr.Piz
Dr.Piz 石墨烯全效超導膜 28g/片【原价RM40】
Sale price

RM 25.00

Regular price

RM 40.00
Share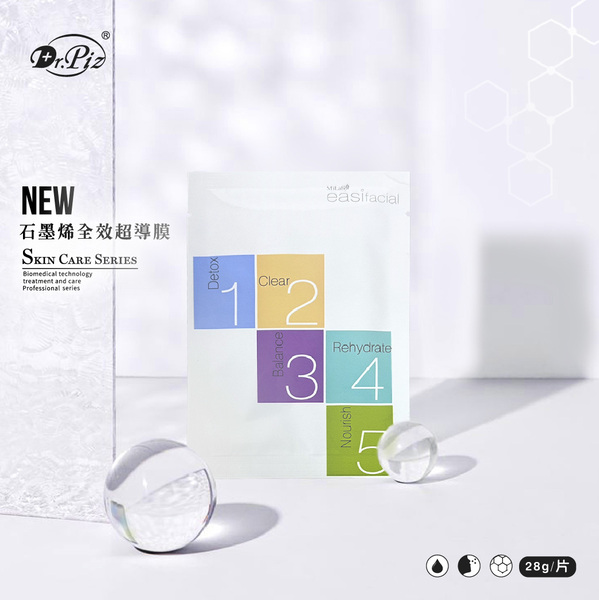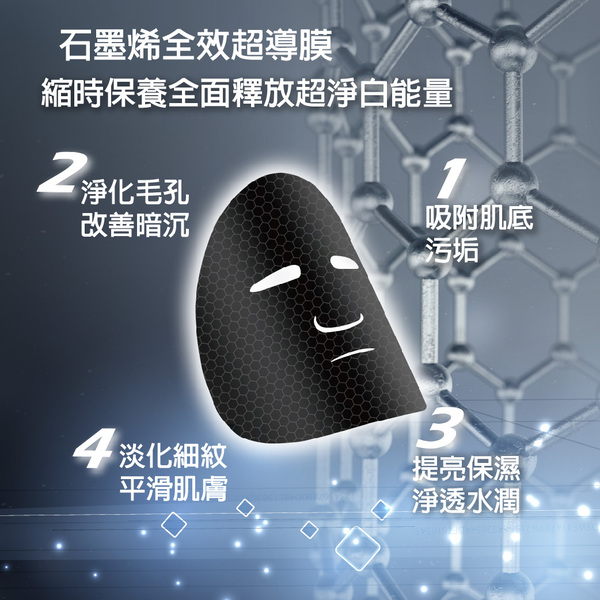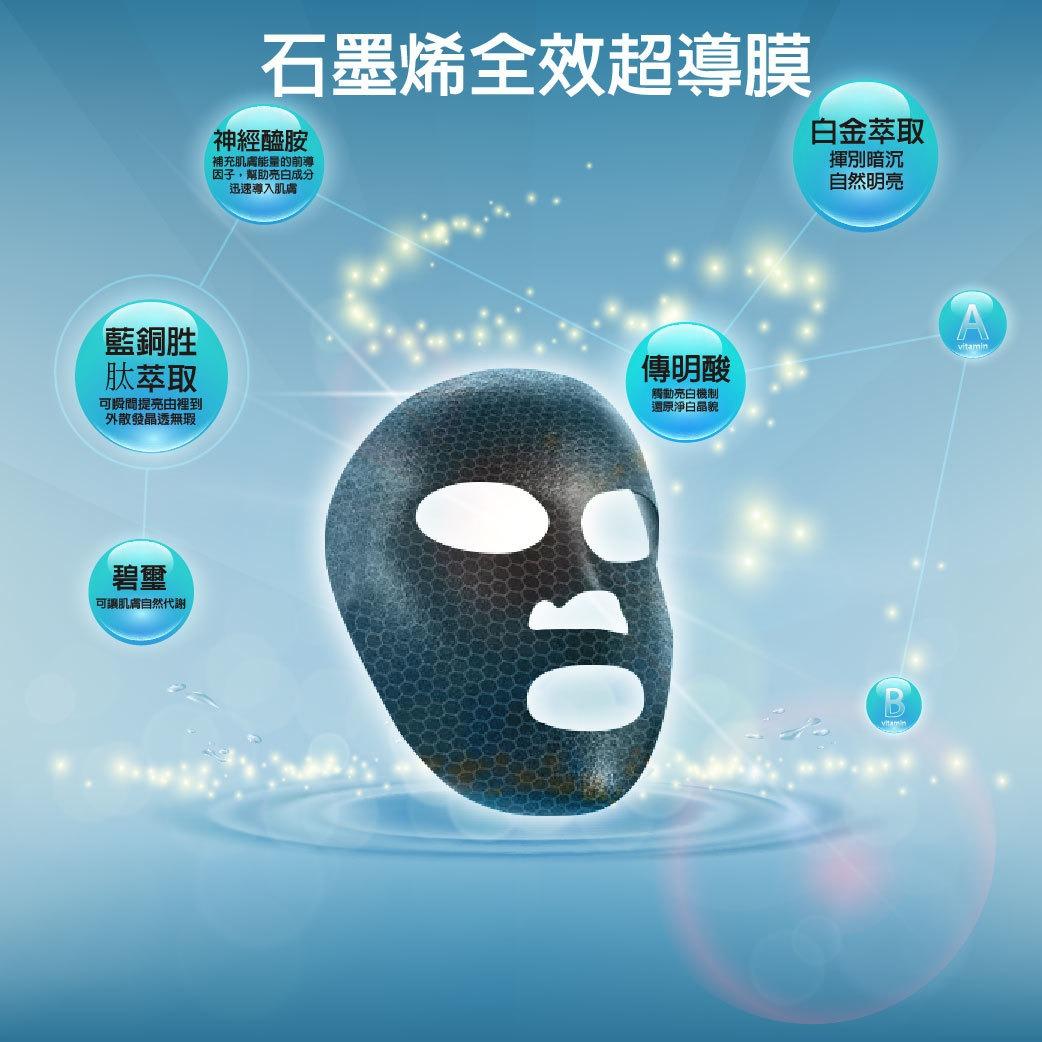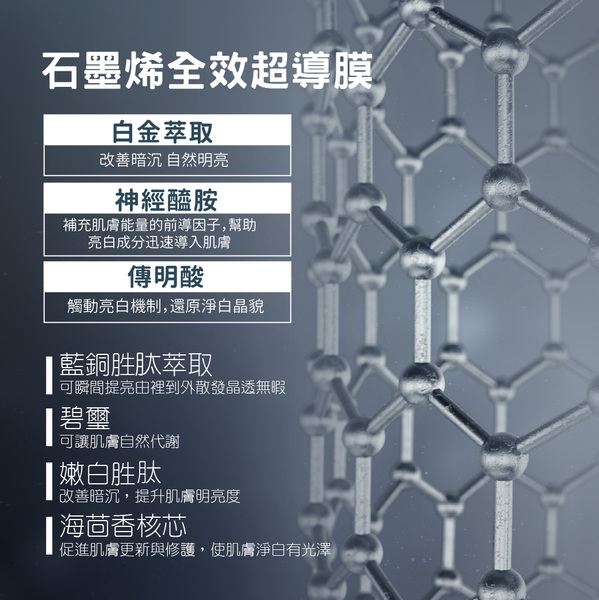 吸附肌底污垢、淨化毛孔、改善暗沉、提亮保濕淨透水潤、淡化細紋平滑肌膚
📖商品說明📖
【用途】將精華液吸附到石墨烯布膜上後,
透過保水層中的石墨烯將精華液內奢華滋養成分,滲透導入至肌膚底層,
快速激活肌膚恢復亮澤彈力,達到全面密集修護,立即重現細緻透亮鑽石般的晶瑩光采!
【用法】清潔臉部後,取出面膜均勻敷上,
約15 -20分鐘後取下,輕輕按摩臉部至完全吸收即可。
【適用膚質】一般膚質
【保存方法】請置陰涼處,避免陽光直曬
【容量】28g
【製造日期/ 批號】標示於外包裝
【保存期限】三年
【產地】台灣
【經銷商】沛思生技化粧品有限公司
【地址】台中市霧峰區錦州路312巷19號
【國際條碼】4718287916315
【貨源】原廠公司貨
⛔注意⛔
🔺使用前請先做局部皮膚敏感性測試,無刺激反應方可使用。
🔺使用時肌膚若有不適,請立即停止使用並請教醫生
🔺肌膚上有傷口紅腫濕疹等異常現象時,請勿使用。
🔺避開眼睛四周,如不慎誤入眼睛請勿搓揉立即以清水沖洗。
🔺請放置於陰涼處,避免高溫及陽光直曬。
🔺請置於嬰幼兒拿不到之處,避免幼童撿取食用。
📖
Product Description📖


【Purpose】After absorbing the essence onto the graphene cloth film, the luxurious nourishing ingredients within the essence are penetrated and guided into the deeper layers of the skin through the graphene in the moisture-retaining layer. This rapidly activates the skin's restoration of radiance and elasticity, achieving comprehensive and intensive repair, instantly revealing a delicate and radiant diamond-like luminosity!

【Usage】After cleansing the face, apply the mask evenly. Remove after approximately 15-20 minutes and gently massage the face until fully absorbed.

【Suitable Skin Type】Normal skin.

【Storage Method】Store in a cool place, away from direct sunlight.

【Capacity】28g

【Manufacturing Date / Batch Number】Indicated on the outer packaging.

【Shelf Life】Three years.

【Country of Origin】Taiwan.

【Distributor】Pei Si Biotechnology Cosmetics Co., Ltd.

【International Barcode】4718287916315

【Source】Genuine products from the original manufacturer.


⛔Caution⛔
🔺Before use, please conduct a patch test for skin sensitivity. Only proceed if there is no irritation.

🔺If discomfort occurs during use, discontinue immediately and consult a doctor.

🔺Do not use if the skin has wounds, redness, swelling, eczema, or other abnormal conditions.

🔺Avoid the area around the eyes. In case of accidental contact with the eyes, do not rub. Immediately rinse with water.

🔺Store in a cool place, away from high temperatures and direct sunlight.

🔺Keep out of reach of infants and young children to prevent them from picking up and consuming it.